Conferences, events and celebrations
In this section you will find events that Swindon Healthy Schools have been involved in, feel free to browse.
Schools Excellence and Achievement Awards 2018: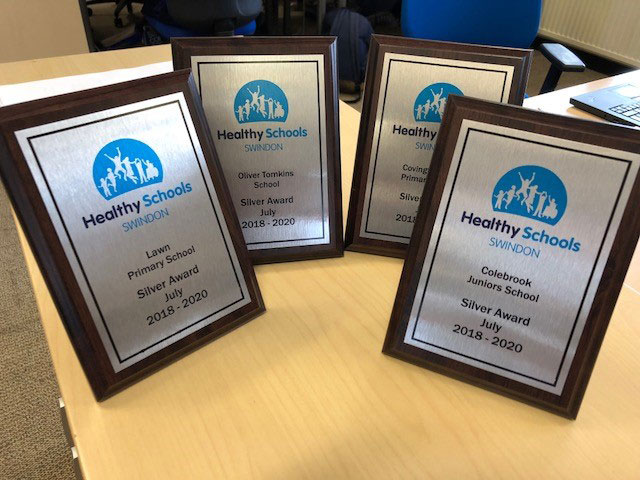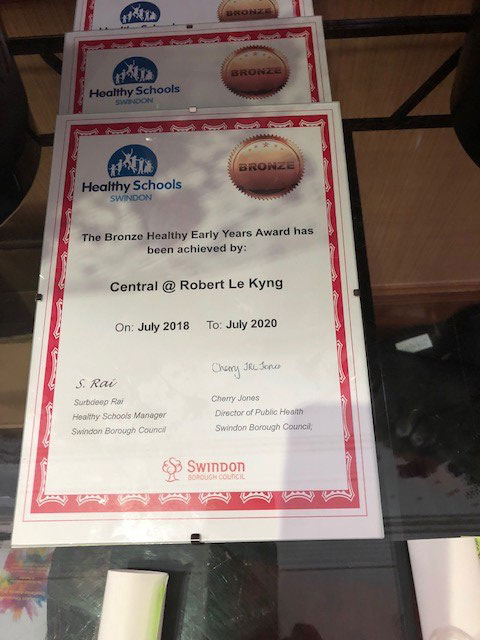 2018 Excellence and Achievement awards, was again a great success and a lovely way to celerate the excellence of Swindon Schools and teachers. Each year Healthy Schools increases in the number of schools encouraging and improving health and wellbeing of the young people in Swindon. This is great to see and we would like this to continue growing.
Colebrook Primary, Covingham Park Primary, Lawn Primary and Oliver Tomkins Primary all achieved the Healthy Schools Silver Award.
Evidence shows that providing young people with positive healthy attitudes from an early age benefits and encourages healthy lifestyle choices. Therefore we have introduced the Early years award. The Swindon Healthy Early Years Programme (SHEYP), Award was pilotted by 3 early years centres: Rodbourne Cheeny Pre School, Moredon Pre school and Central Robert Le Kyng.
It was also another successful year for the Mental Health Award,3 more schools achieved this award: Haydonleigh Primary, Rodbourne Primary and Covingham Park Primary.
For the second year running Westlea Primary managed to retain their Gold Award. They have sustained the positive work they do to encourage healthy eating, increasing physical activity, improving mental health and raising attainment.
Congratulations and Well Done to all our schools who achieved awards at this celebration event.
We want more schools to engage and achieve, so we can upload your photographs to this page !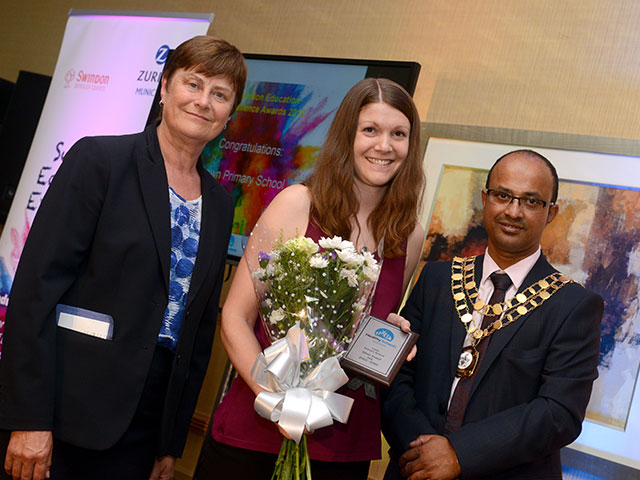 Healthy Schools Silver Award – Lawn Primary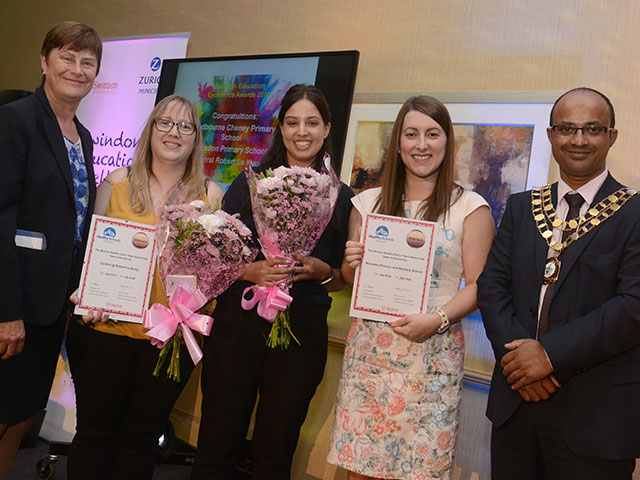 Swindon Healthy Early Years Programme Award for Central RLK, Moredon Pre - School & Learning Tree Pre-School c/o Rodbourne Cheney Primary

Mental Health Awards for Covingham Park Primary, Rodbourne Cheeny Primary & Haydonleigh Primary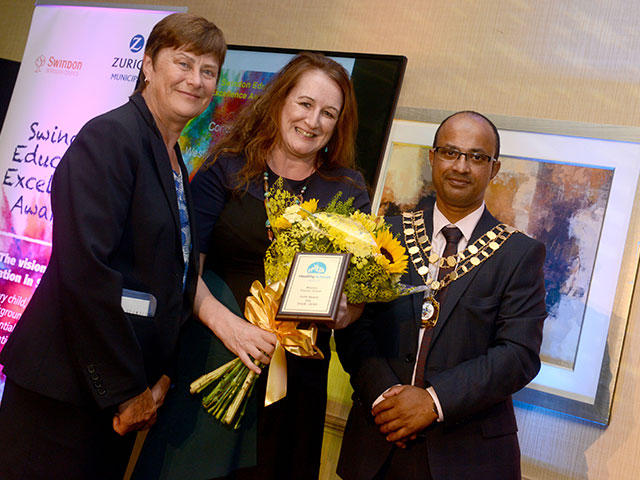 Second Year running Healthy Schools Gold Award – Westlea Primary

Healthy Schools Silver Award - Covingham Park Primary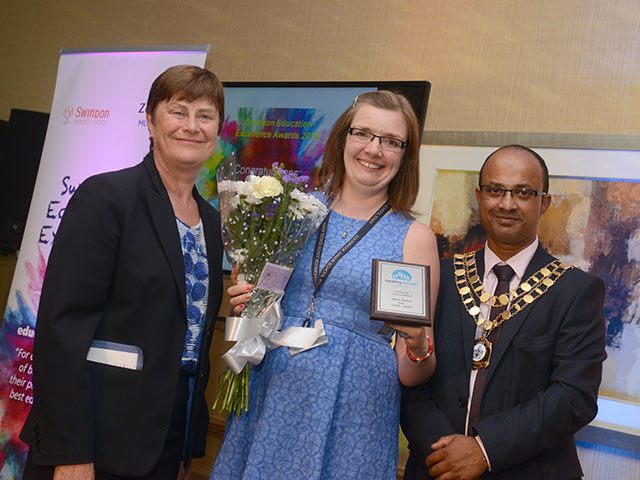 Healthy Schools Silver Award – Colebrook Primary

Healthy Schools Silver Award – Oliver Tomkins Primary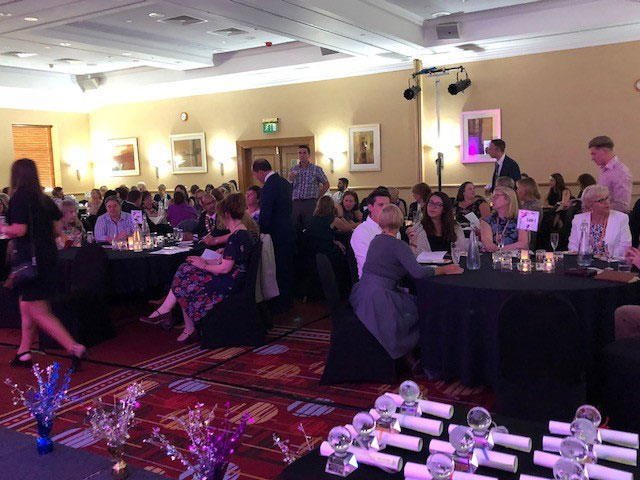 Swindon Healthy Schools Award event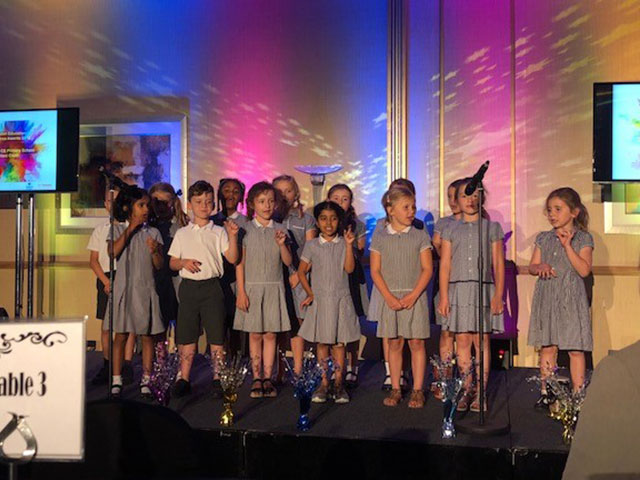 Francis C of E Primary School Choir




Westlea Primary school receiving their Gold award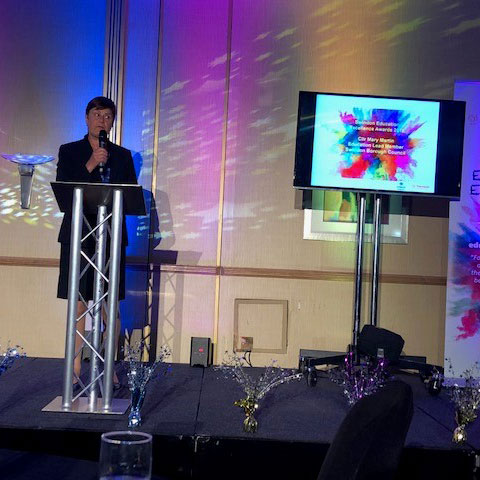 Councillor Mary Martin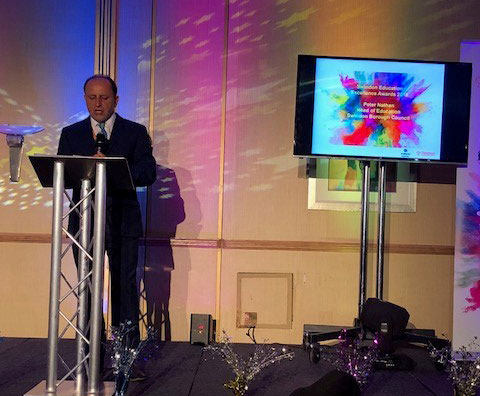 <
Director of education - Peter Nathan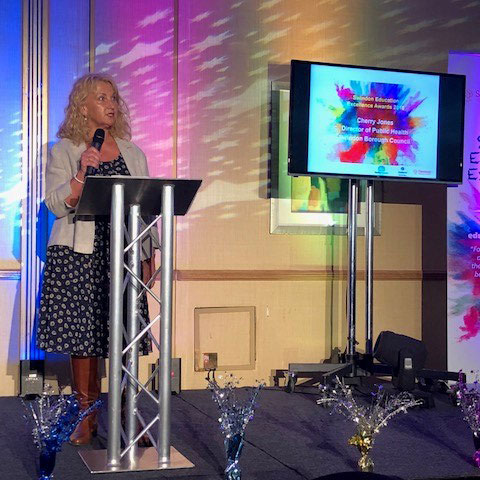 Director of Public Health - Cherry Jones

Motivational Guest Speaker - Jasper Fforde