Emotional Health & Wellbeing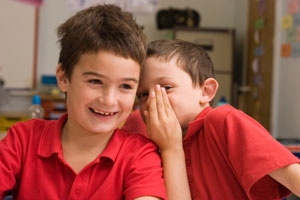 In this theme, the school promotes positive emotional health and wellbeing to help pupils understand and express their feelings and build their confidence and emotional resilience and therefore their capacity to learn.
Promoting children and young peoples emotional health and wellbeing, is a whole school approach. The guidance from OHID presents eight principals to promote emotional health and wellbeing in schools. We have tried to capture these key themes in the Swindon Healthy Schools Mental Health Award.
Mental Health Award for Swindon Schools
Healthy Schools has designed, developed and launched a 'Mental Health and Wellbeing Award' for Swindon schools. The award aims to reduce mental health stigma at a whole school level and at targeted level. It supports health and wellbeing of staff and pupils, provides relevant and appropriate training for staff to recognise the need and implement support strategies for young people. Why not join the growing number of schools who have gained this award?
BeU Swindon
BeU Swindon takes a whole school approach in line with the Thrive Model, (thrive-booklet_march-15.pdf (annafreud.org) combining the existing three services - Targeted and Mental Health Support (TAMHS), Mental Health Support Teams (MHST), and an online resource/digital counselling offer called 'The Sandbox'. Read more on the BeU Swindon website. Referrals: 01793 781 484 and beu.swindon@nhs.net .
Anti-Bullying
The 2022 How are You survey results indicate that 16% of Swindon year 10 pupils report 'sometimes' of 'often' experiencing physical bullying; 21% report 'sometimes' or 'often' experiencing online bullying and 38% report 'sometimes' or 'often' experiencing verbal bullying. Just 39% are confident to report bulling and that school will deal with it.
Many schools in Swindon focus on improving emotional and mental health when achieving their Healthy Schools Silver or Gold Award. this has encouraged young people to be more confident, raised attainment and attendance, but also influenced positive friendship groups.
The DfE has lots of ideas and techniques to tackle bullying on its Don't suffer in silence website.
A number of schools in Swindon previously achieved South West Anti-Bullying Accreditation. This scheme has now been replaced with the Anti-Bullying Quality Mark (ABQH).
Resilience
Resilience embraces the ability to deal more effectively with stress and pressure, to manage everyday changes and cope with disappointments and trauma. The link between resilience, wellbeing and learning is recognised: The link between wellbeing and attainment government briefing provides a scientific evidence highlighting the link between health wellbeing and education attainment. It highlights the value for schools to promote health and wellbeing as an integral part of an effective school strategy.
Further Resources and Support
View the resources area of this website for teaching resources to support pupils around health and wellbeing.
A directory of support and services available for pupils is available on the Swindon Borough Council Local Offer website.