Drug, Alcohol & Tobacco Education Resources
Drug Education - because Every Child Matters
Swindon Healthy Schools Drug & Alcohol Education Adviser has developed a comprehensive range of materials to support schools with the Drug Alcohol & Tobacco Education programme, all of which are available to download from this section.
There may be a view that we do not need to teach drug education to young children, or that
All medicines are drugs...
Drug Alcohol & Tobacco Education ideally begins in Key Stage 1, helping children to explore safety around medicines and other household products, begin to learn about how the body works and healthy choices and how adults can help them to keep healthy and safe.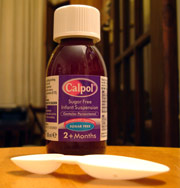 But not all drugs are medicines
Within Key Stage 2, children learn about legal substances such as cigarettes, alcohol and solvents, explore the effects on the body, why some young people and adults might chose to drink or smoke, and develop skills to make healthy choices. Within Year 6 they will begin to learn about drugs that are illegal, and practice basic techniques for resisting pressure. The QCA guidance states that pupils should be taught to face new challenges positively by collecting information, looking for help, making responsible choices and taking action.
The QCA Drug, Alcohol and Tobacco Curriculum Guidance for Key Stages 1 - 4 provides an excellent framework for planning your drugs education in school.
BBC Active has produced Drug Education Age 9-11 in the Whiteboard Active series. The resource includes video clips with accompanying activities and discussion points.
Drugs and their dangers at Key Stage 1 is from the British National Temperance League (BNTL). This folder contains three fully resourced and illustrated lesson plans. In a similar format, Alcohol and your body is for
Key Stage 2. Also from BNTL Basic drugs awareness provides notes on the effects and risks of drugs, together with activity sheets and worksheets.
Tacade also produce some useful resources, including The World of Drugs and The World of Tobacco (both in the Skills for the Primary School Child series) and @sk: drug education materials for 11 to 14 year-olds for true mixed-ability classes.
The Home Office, DfES and DoH produced Understanding drugs: drug education pack for schools (key stage 3) in 2006. It contains two booklets for teachers, a pupils' booklet and a CD ROM.
Download the Young People Drug Use Survey - 2008 here.
Download the Drug Resource catalogue here.
Alcohol Film for Key Stage 1 & 2 - http://bbc.co.uk/i/t0yhl/